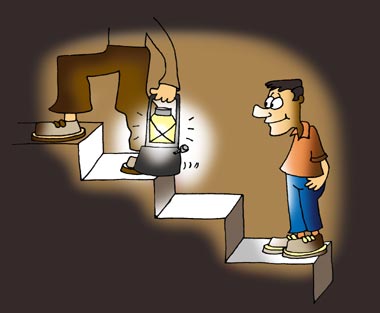 The objective of this project is to conceptualize an interim solution to aid the ailing primary education system in India. The plan is that each student hostel of premier educational institutions (like the IITs) will adopt one government run primary or secondary school. The hostels will oversee the administrative issues and challenges faced by these schools and help in remedying them.
The sorry state of government schools at primary and secondary level is not hidden from us. Most of them lack even the basic infrastructure to be called a school. They are plagued by a variety of problems ranging from unavailability and poor quality of teaching staff, corruption, irresponsible administration etc. This project aims to provide an innovative solution to highlight and address some of these issues by keeping a 'check' on them.
Talented and committed students will be assigned as mentors. Having been through a good education system, they would be able to relate with the issues better. They would regularly visit, interact and work constructively with the administration and school children, and offer assessment and suggestions to the concerned authorities. Constant followup would ensure that their efforts bear fruit.This not only provides a no cost solution but also gives the educated and privileged individuals a chance to put their skills and spare time to good use and help the society they live in.